"Here Is What Helene's Clients Have To Say"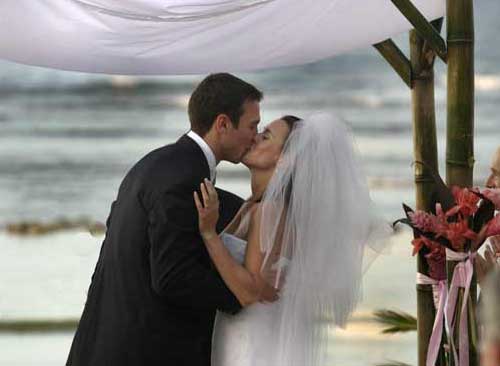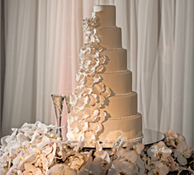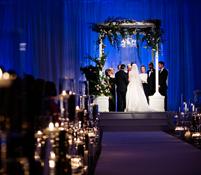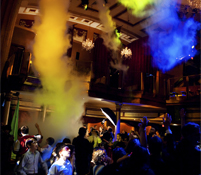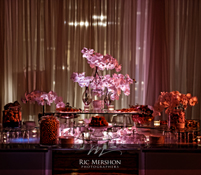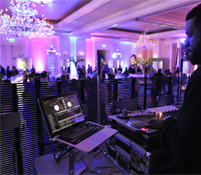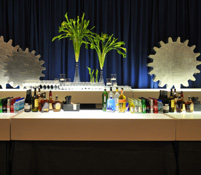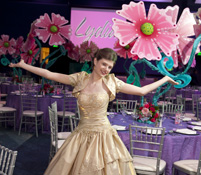 "There are absolutely no words that even come close to expressing my gratitude for all you have done for me and my family in the last 10 months, and especially this past weekend.  The expression that you accomplish a huge task by eating the elephant one bite at a time is definitely true. "
View Letter
--Penny Ruda
"I just wanted to drop you a quick note and thank you so very much, again. You are the queen of all wedding planners, and Jesse and I are truly so thankful that you were there with us every step of the way. Our wedding couldn't have been more perfect"
View Letter
-- Shayna and Jesse
"I have now had a week to reflect on Brian and Rachel's wedding and all of the weekend activities surrounding it, and it still feels like the best dream anyone could ever have. Every detail was planned and carried out to perfection."
View Letter
--Janis
"There is only one word to describe Rachel and Jonathan's wedding-PERFECT! The entire weekend exceeded our lofty expectations. Your help and guidance in the selection of vendors and venues was just what we needed. You're attention to detail was impeccable."
View Letter
-- Debbie and Stanley, Rachael and Jonathan
"Martin joins me in thanking you for your assistance during and throughout all planning stages of Alec's Bar Mitzvah. It was the exact kind of night we had hoped for and one that I know we will never forget."
View Letter
-- Robyn
"Thank you for everything. Your attention to detail stood out at this event as well as your ability to coordinate the event the evening of...This party would not have been the success it was without you."
View Letter
-- Michael A. Morris
"What a beautiful , perfect evening - from the first moment until the last dance, everything was flawless. I know the care you gave to each detail - believe me, it was evident."
View Letter
-- Billie and Mickey
"Thanks for everything - you really made the entire process as wonderful as possible and when Mamma and 'little girl' are happy - Daddy's happy!"
View Letter
-- Douglas Jennings Hertz
"Thanks to you, [our wedding] was a complete success - a once in a lifetime night that was beautiful in so many ways. Thank you, thank you, thank you."
View Letter
-- Jon and Jaci
"HELENE...THANK YOU from the bottom of my heart for making the wedding weekend beyond all of my hopes and dreams. It was truly amazing!!!!!! I am pretty sure I am going to go through Helene-withdrawals now. I loved getting to spend time with you. Working with you was like working with family; as Neil pointed out I love my family. Thank you doesn't quite sum it up, but its all I can say at the moment."

--Lauren Kent Rickoff
"I know it's 'your job', but you really went beyond the stereotypical wedding coordinator role in so many ways. It truly was an amazing weekend."

-- Keith Pepper
"What an incredible combination of wonderful you are! Powerful, reliable, dependable leadership coupled with magnificent warmth, genuine empathy and profound caring. I cannot imagine a wedding without you."

-- Roni Funk
"Thank you for helping make our wedding weekend so outstanding. Your suggestions and ideas were always appreciated and you really came through for us in all the aspects of 'wheeling and dealing'. Your professionalism and energy never let up as was evident by the smooth flow of events."

-- Susan and Marty Thorne
"Your professionalism, caring and personal attention made a huge difference to us and to all who joined us during this special time. All in all, we would have to say that the entire weekend went as perfectly as we could have ever imagined and was truly among the most memorable times of our lives. This never could have happened without the commitment to excellence you exemplified."

-- Alan and Joy Greenberg
"Where do I begin? The evening was incredible. It was flawless. Jeff and I would never have been able to pull off such a perfect evening without you. Not one detail was overlooked. And the best part was that Jeff and I were able to enjoy it all without a worry."

-- Karen Shapiro
Contact Us NOW!